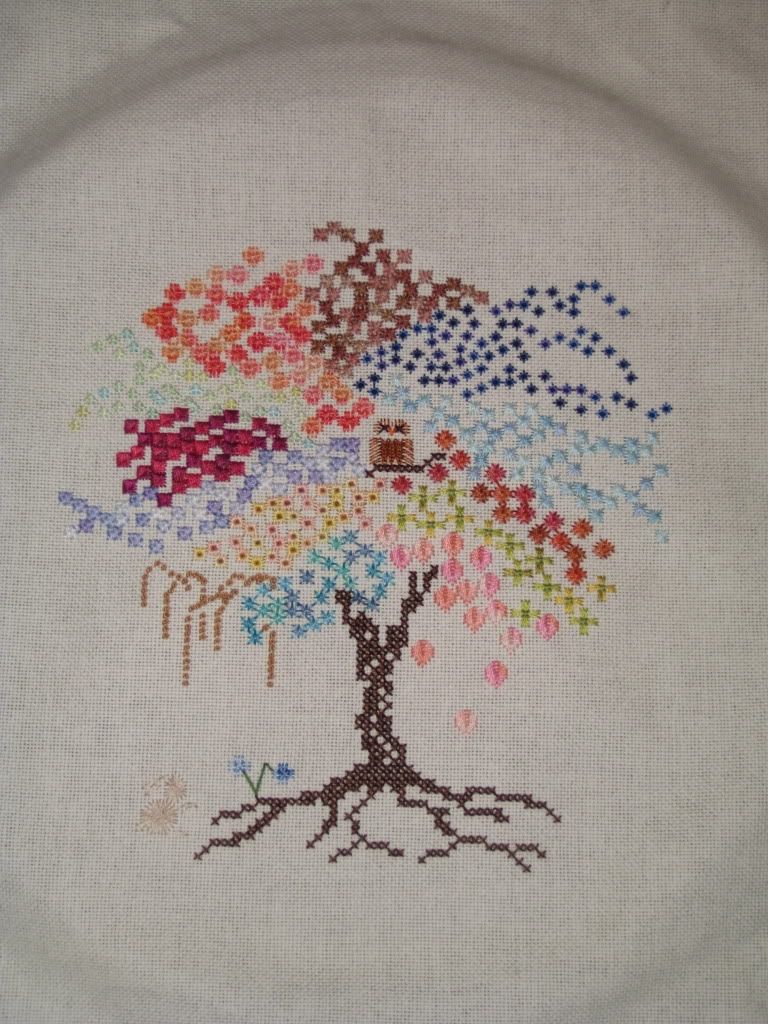 I finished the tree of stitches. It was so fast and fun. I think I'm going to stitch another as a gift. I should have done the bunny in a different color as he fades into the fabric right now. I may frog him and use a different thread later on. I decided against beading because I quite like it the way it is.
I made more progress on the winter sampler. The word "Winter" and the mistletoe surrounding it are
so
detailed, and progress was so slow that I had to take a break from it and work on other motifs in the sampler. The picture was taken with my cell phone, hence the blueish cast to it. I keep having to look back and forth between this update and the last one to convince myself that I did in fact make progress on the mistletoe!